08 décembre 2008
A tv show is made to be watched. Viewers are people who watch tv. They have a very important role. If they don't watch the show, the show may be erased and cancelled.
It is very difficult to predict if viewers are going to watch a show or not.
To know about viewers' tastes, producers often make polls* : it allows producers to know a little about viewers' desires. Very often, it is the same thing: viewers want to see something new, something interesting, something funny, with handsome people and great prizes (money, for instance).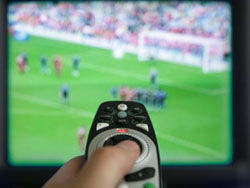 Commentaires sur Important people (II)